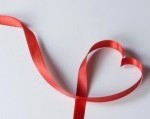 How do you capture a marriage of over forty years? I could start with rapture, saying my heart still leaps with pleasure when I hear Barry pull up beside our house. Joyful hugs are important too. But so is laughter. Right from our earliest meetings, we have laughed until we ached over goofy glitches and parodies of politicians, and often over the silly antics of pets and children.
And then there's talk. We never seem able to stop talking to each other. Barry is still the most interesting person I know, so the conversation flows unstoppably. I'm thinking specially of one long ago late night when he brought our baby into bed for me to breastfeed, and mentioned an idea he'd just had about Nikos Kazantzakis' The Greek Passion. "But it's not like that at all," I exclaimed, now thoroughly aroused from my exhausted sleep. "What you have to add is…" Two hours later, as the eastern sky began to lighten, we'd moved on from Kazantzakis to the coming of age movie, Closely Watched Trains, and from that to the bittersweet Czechoslovakian film The Shop on Main Street. It was madness. We knew we'd pay for this wakeful night all week. Already sleep-deprived, how could we be spending the few precious hours while our baby slept in happy wrangling?
But also important is the less romantic notion of being a help to each other. Often this is built in small ways. Help is everything from filling the big brown teapot before Barry comes home from work, to standing hand in hand by a hospital bedside together. Help can be anything from sharing the almost daily winter hefting of firewood, to planning a new trail together, to Barry reading and commenting on my writing. No one understands my work the way he does.
As well as the great moments, a lifelong love affair is all about the in between times too, everything from cheerfully eating the truly awful rhubarb pie, which slops on the plate, to a happy sharing of news: "You'll never guess what. The last thing I would have expected was to meet a potbellied pig standing in the middle of our road." Someone to tell. When a newly single friend returned from a two month trip to Europe, that was what he said he missed most.
Life companion, lover, friend, helper. No roses or fancy dinner or words on a page could begin to say how much this means to me.