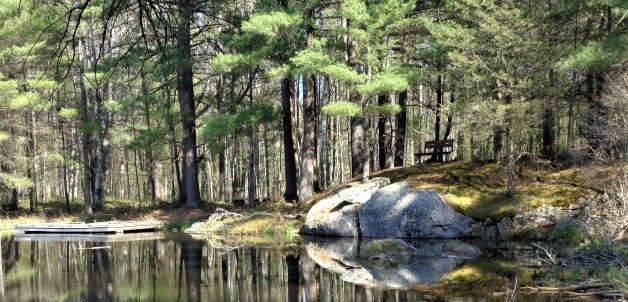 Author Peri Phillips McQuay broods on nature with a great love. She and her husband, Barry, must find a new home. Their journey is one to the heart of living, from the Polygala orchid she finds, to the oak tree, to her guest visits of flying squirrels. There is much to be understood from such gentle writing. And even more to be gained from the pattern language of her country life. Diana Beresford-Kroeger –author of The Sweetness of a Simple Life and The Global Forest
She is a skilled writer who can apply her precise and confident prose with equal success to beauty or violence…McQuay know her land, knows it inhabitants, both plant and animal, like a first language. Because of this she has written  a complelling tale about wild places and wild and half-wild creatures and whgat it feels like to be around them that rings with authenticity. Washington Post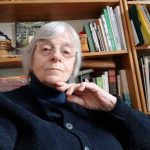 The country life I lead is rare, precious, and endangered. I am profoundly aware that the earth, our matrix, is dangerously wounded. And yet, my author inscription for my nature books remains "Rejoice in wildness."
In small pockets like Singing Meadow, the twenty country acres where I live and write, the shadows of herons still pass over my head on their journeys from nearby Bobs Lake to their stick nests in a pond behind my home. At night I can safely stand in the middle of my dead-end road, staring at the clear, deep sky full of stars, hearing no sound but a glee of coyotes, spilling over a distant hill. Now without my beloved husband Barry, I face the raw essence of solitude in all its aspects, bad, but also good.
***
In the past I focused my work on a celebration of nature, contributing to the vitally important work of inviting readers to see nature as home. But now, as I begin revising this site to reflect the new self which is emerging, I realize that other aspects of my life which have helped me heal and live more fully deserve a place too.
I've discovered that some of the most joyful words I know are "Maybe I could." My wish is that reading about my explorations and adventures, you will say your own "Maybe I could."
And so, in these difficult times, I want to write appreciatively, curiously, and only occasionally sorrowfully, about what the remaining gifts of my life mean to me. The things I see including are the difficult practice of simplicity, a delight in creativity and always and most importantly, the land.
I want to share my rich life here, greeting the first song sparrow of spring, watching (and hearing) the ice go out from the nearby lake, catching sight of the first flash of the returning kingfisher, reading eclectically, pausing to study a meadow hawk dragonfly, but also letting my favorite shuttle fly through my weaving, returning to my piano with arthritic fingers, or plunging my hands into the garden soil I've helped build.
What I am asking is: What does it mean to live fully with the time that remains?