Peri McQuay, Author and Maker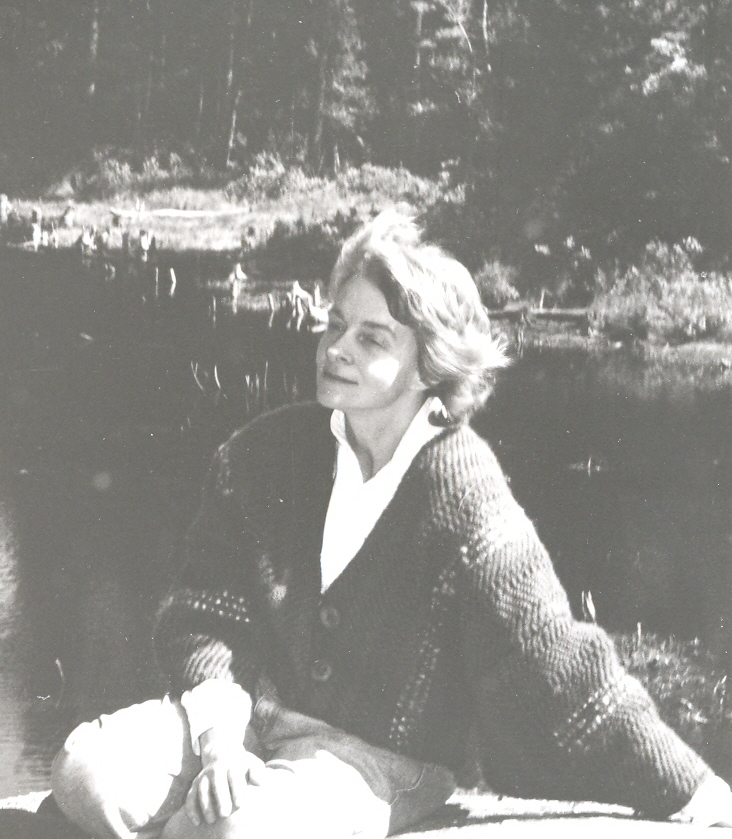 The message of hope  [A Wing in the Door] conveys is a welcome breath of fresh air in this time when so much news about our relationship to the natural world is bad news. Lorraine Anderson, Editor, Sisters of the Earth: Women's Prose and Poetry About Nature
"In the style of Jane Goodall and other animal behaviourists, there's a magnificent tenderness in these narratives—emphatically not to be confused with sentimentality." The Toronto Globe and Mail
Author Peri Phillips McQuay broods on nature with a great love. She and her husband, Barry, must find a new home. Their journey is one to the heart of living, from the Polygala orchid she finds, to the oak tree, to her guest visits of flying squirrels. There is much to be understood from such gentle writing. And even more to be gained from the pattern language of her country life. Diana Beresford-Kroeger –author of The Sweetness of a Simple Life and The Global Forest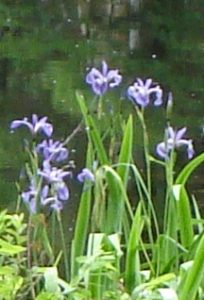 Since childhood, I knew in my heart I was a writer. As I grew up, I invented the further adventures of E.B. White's Stuart Little because I couldn't bear for the story to be over, and I became utterly engaged in the fairy stories I told myself on my long walks home from school. Because my artist parents, Ken Phillips and Marie Cecilia Guard, were often engrossed in themselves and their art, most often I felt the trees of the small woods where we lived were my kin. Richly surrounded as I was by forest without, and art, books and music within our small home, I grew up largely self-taught in what matters.
After time at the University of Toronto studying Philosophy and English, came marriage, two sons and moving seven times to accomodate my husband Barry's jobs as a secondary school teacher.
By great good fortune, Barry then got a job as Supervisor at the Foley Mountain Conservation Area. For thirty years, we lived there, moving as freely and joyously as the resident park deer herd, scrambling over pink granite ridges, hearing the swelling wind in the massive pines, sitting watching ice form on remote ponds.
While there, we raised our two sons, Morgan and Jeremy, teaching them to love nature as we did, and Barry and I were lucky enough to discover our true vocations. Barry was passionately committed to teaching outdoor education to thousands of school children. What was more, rejoicing in living closely with the rocks, ponds, abandoned fields, and forests of the area, I found that I, too, was eager to share what I was discovering and began the writing that eventually led to my nature books, The View From Foley Mountain, A Wing in the Door: Life With a Red-Tailed Hawk, and Singing Meadow: The Adventure of Creating a Country Home.
In 2016, I suffered the great loss to cancer of my beloved husband, Barry. Learning to live without him is a great and enduring sorrow, yet I also am alive to the great gifts which remain: nature, family and friends, and creativity. I look forward to further adventures exploring, writing and making while I still am able to.
Currently I am completing my memoir about the childhood of a writer, raised by exceptional artist parents, and also by the Canadian landscape.
Six years after my husband's death, I am still feeling I would need six lives to do all that excites me, I am enriched by music, including playing my big upright piano, fibre arts, which include weaving, spinning, knitting, sewing, quilting and hooking what I hope are painterly rugs. So much to read, so much to learn… But then, there is also the great joy of watching the pointed copper buds of the nearby beech tree unfurl, or the profound setting of the sun on the neaby lake.
All of this, I hope to write about here.