The View From Foley Mountain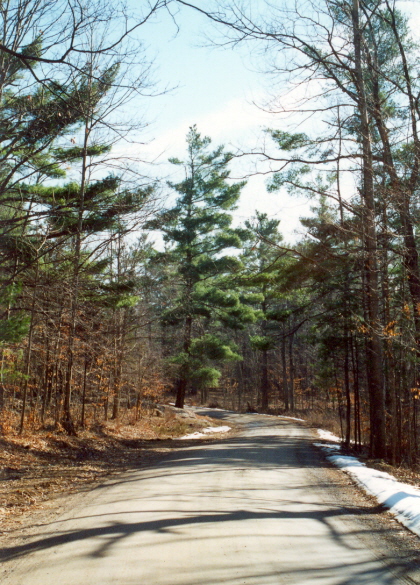 The View From Foley Mountain is a collection of my essays, first published in The Kingston Whig-Standard, which celebrate the joy of living in harmony with the natural world. The seasonal selections lead you through the fields, woods, rock outcroppings and shores of the beautiful, wild, eight hundred acre conservation area in eastern Ontario conservation area where I lived with my supervisor husband, Barry McQuay, for more than thirty years.
While Barry cared for the park and created and taught a series of nature appreciation programs we were required to live in an eighty-year old farmhouse, situated in the heart of the property. During our memorable years there, we raised our two sons, Morgan and Jeremy, and each of us was lucky to discover our true vocation. Barry was passionately committed to teaching environmental education to thousands of school children of all ages. Rejoicing in living closely with the rocks, ponds, abandoned fields and forests of the area, I found that I too was eager to share what I was discovering and began the writing which eventually lead to my books, The View From Foley Mountain,  Singing Meadow and A Wing in the Door. 
All my girlhood, without ever knowing it, I was dreaming wildness.
I grew up in a small woods and, because of my artist parents' solitary life, trees became more my kin than people ever would be. For all its charm, though, my woods near Toronto was threatened on all sides by exploitation. Standing at home, in the profound shade of lacy hemlocks, I looked out at a suburban world bereft of trees and found no place for myself, although I could not have said so then. What I did want, what my heart cried out for, I was unable to envision. … Prologue, A Wing in the Door
Only once Barry and I and our two small sons moved to the Supervisor's house at Foley Mountain did I begin to understand what the quest for wildness would mean for me.
"From the first time I saw deer moving like shadows across a frozen beaver pond, from the first time I walked for miles to climb up on the granite ridges and gazed for great distances across snowy vistas, from the first time I stood shrouded in pines, listening to the soughing spring wind, I was surprised by the grace of finding myself moving so surely towards wilderness. I knew, without the least doubt, that I was home at last. But only by living the realities could I earn my own place in this wildness. No dream could be as rich, nor as demanding. …Prologue, A Wing in the Door