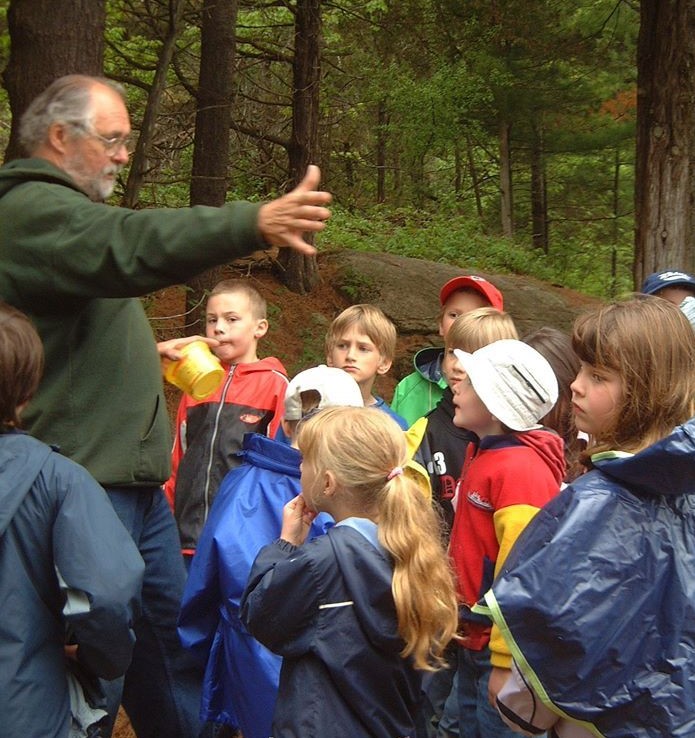 For 30 years, it was my husband Barry 's great good fortune to care for the Foley Mountain Conservation Area in Westport. For Barry, the heart and soul of the experience was creating enduring outdoor education programs and sharing his passionate love of nature with thousands of students of all ages and from many areas in Canada.
He was particularly proud of the many university students, formerly his summer education assistants, who went on to choose vocations based on an appreciation of nature and teaching in countless different ways. But it also mattered greatly that he encountered so many children when they returned to Foley Mountain with their families to share all that they had learned. Teachers often told him that students had a shocking 90% recall from the time they spent with him in the outdoors.
It also mattered deeply to him (as it does to me), to have been welcomed into the nearby community of Westport. He always knew he could not have sustained Foley Mountain without the help and advice of so very many people in our home town.
Eventually, he retired and we moved to Singing Meadow, however in his heart he never left the beautiful conservation area overlooking Westport. Just over a decade later he died of cancer.
You never get over a loss this big. But my task since Barry's death, my gift to my beloved life partner, has been to learn to turn away from the shadows. While I am still given the astonishing gift of life, I want to face into the sun. Barry, and the ravens, and the sonorous pine trees would expect no less.
Please let Peri know …that Barry lives in the hearts he touched through his magical nature outings.
Barry inspired generations of students…. That is a life well lived and he lives on in their dreams and aspirations.   Mike Yee